Wise County Historical Society
September 4, 1996
A Book on Wise County Courthouse 1896-1996 is being prepared for sale at the Fall Fling in October.
Melungeon Registry forms have been distributed and brochures will be taken to Brent Kennedy.
Bill and Lil Gobble have been copying and filing Wise County Marriage records and have them almost completed.  They are to be commended for an excellent job.
A Genealogy class will be taught by William and Lillian Gobble during the Fall Fling
December 5, 1996
The Society decided to hold Open House for courthouse employees on Monday, December 16.
The Society has been contacted about helping with the Civil War Museum, the week before Norton Best Friends Festival, June 1997
Question:  Talk of  Heritage of Wise County, Volume 2 February 6, 1997:
New Lanier Copier installed.
Proposed use of part of the grant money: 2 CD writers and Digital Camera.
March 6, 1997:
Reporter from New York Times has recently been here regarding the Melungeons.
Program on Genealogy on April 19th at CVC.
Motion to have Stuart Rose to build a shelf under the front windows to put the marriage record books.
Work in progress on the "Apple Orchards of Wise County" book.
Files on Families in cabinets in vault.
June 5, 1997:
Bud gave a report on recent Pow-Wow and felt it was a great success with an estimated attendance of two to three thousand people over the three day period.
Total books sales at Pow-Wow at Clinch Valley College was $542.00.
Paid to set up at Pound Heritage Days.
Discussion to buy a tent to be used at First Union gathering.
Carty Funeral Home will let us use one of their tents
September 25, 1997
A lady from A&E TV Channel had been calling the office from Los Angeles, CA requesting pictures and information on George C. Scott as they wish to do a video of his biography.
Bill Gobble has sent her some pictures.
We will have Open House on October 10th with refreshments for those who come into the office and browse.
Phillip Blevins has told us that they will do our Volume II of the Heritage of Wise County & The City of Norton.
WWII Veterans who did not get their history in the WWII book can get it in the Volume II of the Heritage, with 500 words and 1 photo.
Have 380 Banner Books by Bill Porter and others, for sale.
November 6, 1997:
Thanks to Paul Kilgore for doing a good job on the Glencoe Cemetery book. He is now in the process of getting all the names from the American Legion and the other valley cemeteries.
George C. Scott's biography will be on the A & E TV Channel in December.
John Foster stated that he was in our office about a month ago and subscribed to the Appalachian Quarterly and was amazed that "It was the finest thing I have ever seen."
Rhonda said she hoped by the next meeting we will be able to bring the  WEB page up for everyone to see.
December 11, 1997:
Denver Osborne reported that the Cherokee Turtle Clan will give scholarships. The purpose of the organization is to be able to give scholarships and educate the public about Indians.
Wanda Rose reported that Sandra Williams is going to try to raise funds privately for her grant and would like the Wise County Historical Society to back her in her efforts to do this genealogical dig.
Tent for Best Friend festival in Norton
Paul Kilgore has 70 % of Glencoe Cemetery completed.
Dorothy is typing on the Wise Cemetery and Rhonda is typing on the Norton Cemetery.
July 3, 1997
William Gobble – President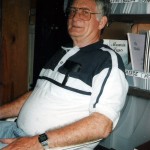 Much discussion on the upcoming First Union Gathering on the Clinch Valley College ground.
Purchased a Laser Printer, which will only be used for the printing of the Appalachian Quarterly.
April 2, 1998:
Jennifer Rose has our web page ready.
Glen Arwood asked if there was anything could be done to save the old cemeteries from being stripped and destroyed. Mr. Arwood said he will be in a meeting with Terry Kilgore in May and will talk to him about this.
May 7, 1998:
Paul Kilgore and Mr. Arwood had gone to several cemeteries and has seen some beautiful country.
Rhonda said a list needs to be kept of all veteran's graves found so that markers can be placed on these.
Bud Osborne gave prices which he had acquired from the technical School  for building a storage place for the WWII books.
Wanda stated we have the 1830, 1840, 1850, 1860 and  1870 census records of Pike County, Kentucky.
June 4, 1998:
A list has been made of al members subscribing to the Appalachian Quarterly, with the date of expiration.  There are over 1200 on the list.
Bill Gobble reported that he had a call from Clinch Valley College library.  They  asked if we would donate two copies of the Appalachian Quarterly to them for use in the library.  Dorothy Witt made the motion that we give them two copies of the Appalachian Quarterly each time it comes out, and Paul Kilgore seconded it.
Our visitors are now being encouraged to put a pin on the map, showing what part of the United States they are from.  All workers in the office should not fail to ask them to do this.
Dorothy Witt reported that we now have about 20 histories typed into the computer for the upcoming Vol. II of the Heritage of Wise County and the City of Norton.
Wanda received information regarding selling books at the Wise County Fair this year. Volunteers are needed to work. Bill Porter will be in charge of the Guest River Rally. He will get some of the Sons of Confederates to go help him.   Nina would like to go to "Duffield Days.
The second Union will be held July 9-12.
Wanda suggested that we give a WWII book to every library in Wise County and one to all school libraries, 1 box to the VFW in Coeburn, the Ladies VFW in Pound, 1 to Veterans Hospital in Johnson City, 1 to the Pound Historical Society, and 1 to Letcher County Historical Society.
July 2, 1998
Volunteers to work at 2nd. Union: Dorothy Witt, Rhonda Robertson, Nina Mullins, Fannie Steele, Nancy Brown and Wanda Rose.
Bud Osborne showed his Apple Blossom's of Wise County book
Considering becoming a member of the Chamber of Commerce
August 20, 1998
Nina Mullins, Wanda Rose, Dorothy Witt and Fannie Steele will be working at the Duffield Daze on Saturday.
Wanda Rose reported that 2,315 World War II books have been taken to the old Westmoreland Building in Big Stone Gap for storage. Volunteers for this were: Stuart and Wanda Rose, Letcher and Fannie Steele, Bill Porter, Harold and Dorothy Witt.
Wanda Rose made the motion that all those who work regularly in the Historical Society Office, and others who are involved at home with work concerning the Society be exempt from paying annual dues to the Wise County Historical Society.  Paul Kilgore seconded the motion and the motion carried.  Those involved are:  Bill and Lil Gobble, Bud Osborne, Dorothy Witt, Wanda Rose,
Fannie Steele, Bill Porter, Paul Kilgore, Nina Mullins, Mildred Hughes, Rhonda Robertson, and Ganell Marshall.
Bud Osborne has the copy of the Apple orchard book ready for the printers.  The Committee has decided to have the book hard bound with a jacket of apple blossoms, with the minimum order of 500 copies.
Cecile Dingus will continue working on getting a grant to have the book printed.
Fannie Steele asked that shelves be built in the vault. She was told this would be done.
September 18, 1998
First meeting of the Heritage of Wise County and the City of Norton Vol. II Book Committee met at the courthouse on Sept 18th. 1998
We decided  that each person will work on one specific place or person.
October 1, 1998
New deadline for submitting stories should get their histories in right away.
Wanda Rose made the motion that we put an advertisement in the Mountain Empire Older Citizens paper about the Civil War soldiers for their next issue.
Fannie Steele will write about the part of Dickenson County which used to be Wise County.  Dickenson County was the only county which was taken from Wise.
Lil Gobble will submit stories on midwives of Wise County
John Powers had called from Tennessee and said he will write on William Powers, Civil War Soldier.
Proofing on the Apple Blossom book has been completed and Bud Osborne has mailed it to the printers.
The Fall Fling will be next weekend.  We will have Open House on the 10th and 11th.
Wanda, Dorothy and Nina plan to go to Mountain Empire Craft days on the weekend after the Fall Fling.
October 15, 1998
Wanda Rose said that Madonna Cook has agreed to go with us to see the home of Mahalia Mullins in Hancock County, TN. Plans had been made tentatively to go on October 31st, but since so many members said they could not go at that time, Wanda said she would contact Mr. Cook and tell her we would plan to go next Spring.
We are in final plans of getting "Apple Blossoms of Wise County" published.
We discussed which would be better – to build book shelves in the back room or buy bookcases.
We also need to buy two comfortable chairs for the computer desks.
Fannie Steele gave a report on the class which she has been attending on how to get grants.  She said it takes a lot more than just writing a letter.  It has to be signed by the president, has to be three pages long and have a short cover letter.  You need several letters of support.  You need to let them know  that your project is a "burning need." It has to be approved by all members, essentially the Board of Directors. It has to have the approval of the whole group.  It has to state the amount of money we need and a copy of last year's budget.  They  never furnish more than 50%, and you have to let them know where you intend to get the other 50%.  You have to do 80% planning and 20% writing.  Fannie (also added )  each one of us should write about where we would like to see the Wise County Historical Society go, and  how we need to expand our vision.
November 12, 1998
Bud Osborne expressed his opinion that all those who helped work on the Apple Blossom book should get a free book.
Bill Porter made the motion that we give Bud ten books and he could distribute them to those whom he feels deserves a book for helping on the book.
Motion to contact the Coalfield Progress, the Post, the Dickenson Star and the Powell Valley News, advertising Volume II of the Heritage of Wise County.
Since we are partners with the Tourism organization, Bud Osborne made the motion that a WWII book be donated to the silent auction held by the Regional Tourism Development Authority on November 17th at the Holiday Inn.
Wanda Rose and Rhonda Robertson have decorated the Christmas tree from the Historical Society at the Southwest VA Museum.
A computer desk and two chairs have been purchased for the office.
Phyllis Williams has presented her mother, Julia Bolling's scrapbooks of the Wise County 1956 Centennial to our archives.
December 3, 1998
Wanda Rose made the motion that we buy Christmas gifts for two needy children. She has talked to the leader of Head Start who has given her the names of two girls – one 1 1/2  years old and the other 3 years old.  Motion was passed.
Bud Osborne has colleted 1,572.00 on the Apple Blossom books. Mike Steele wants to do a write-up about the book and Bud told him we could use all the publicity we could get.
Bill Porter thinks that the members of the Society need a handbook and he will begin on preparing one after Christmas.
People have been asking about the Laurel Grove cemetery , Paul is in the process of finishing up the index and will get it completed as soon as possible.
We have three or four boxes of brochures advertising Vol. II of the Heritage of Wise County and the City of Norton, and we need to get these out of the office by December 20th.
Motion to extend the deadline date for getting the histories in for Vol. II to March 31, 1999.