Christmas Dinner Party
December 2000 -2002 at Bonanza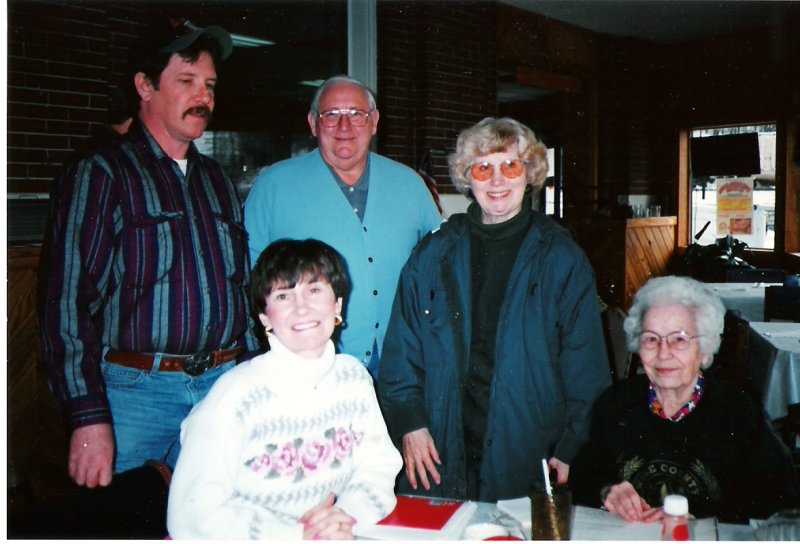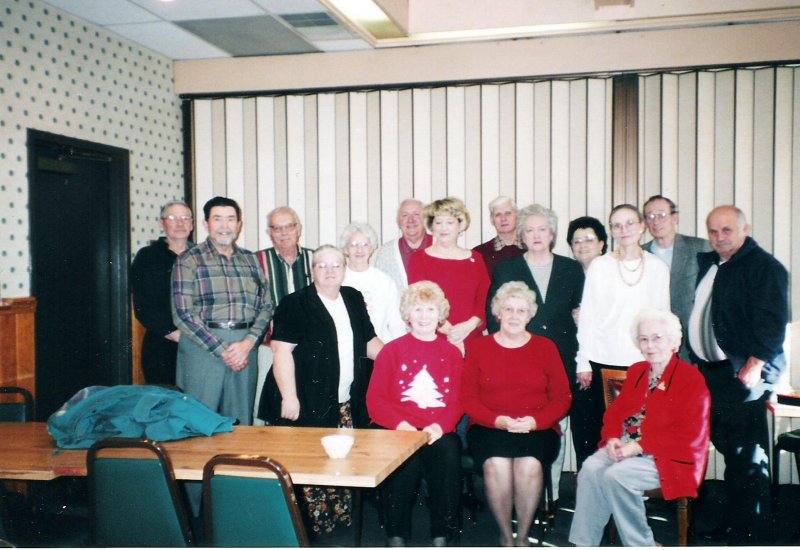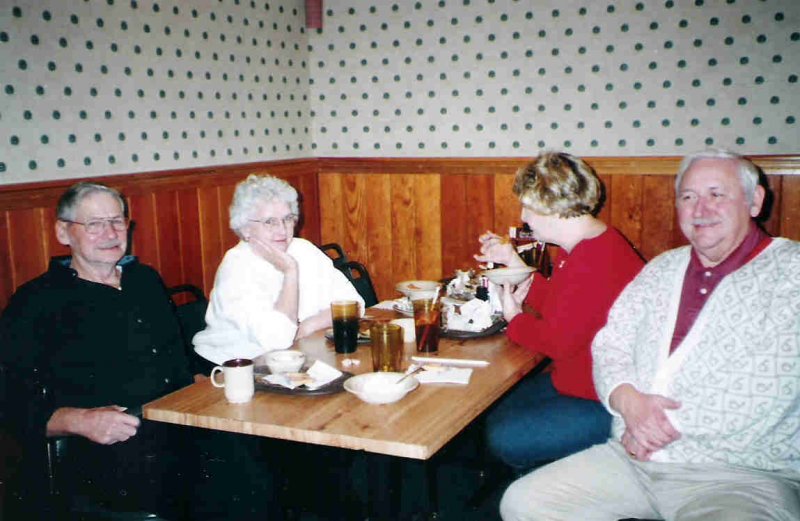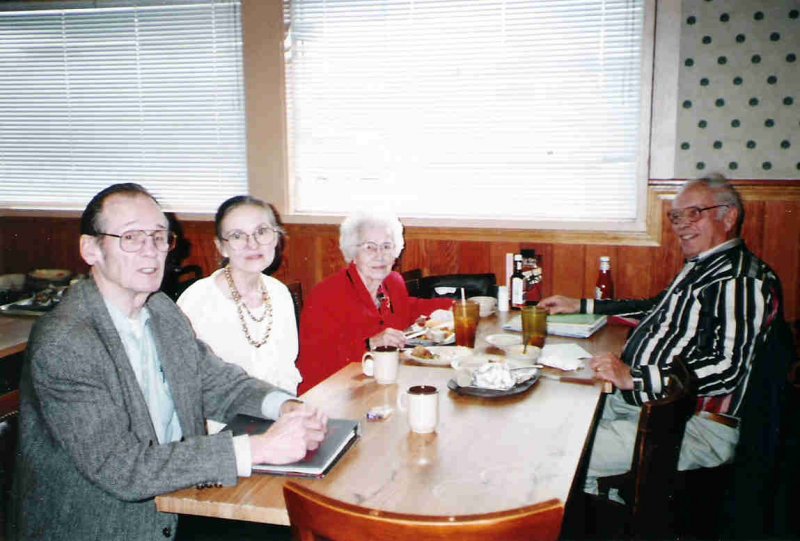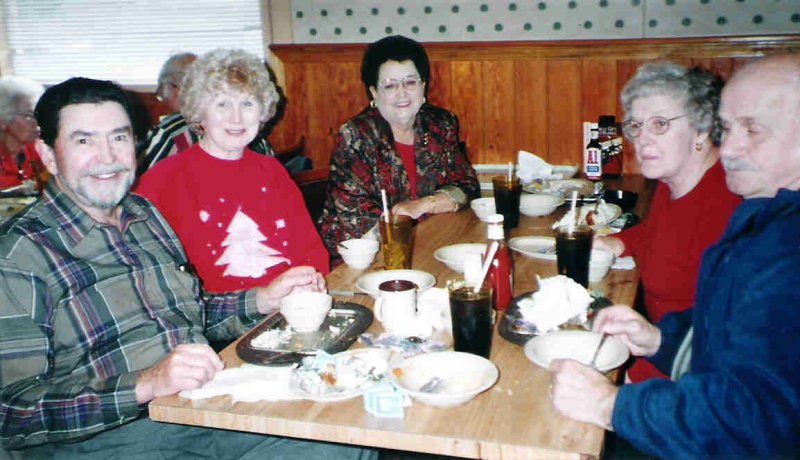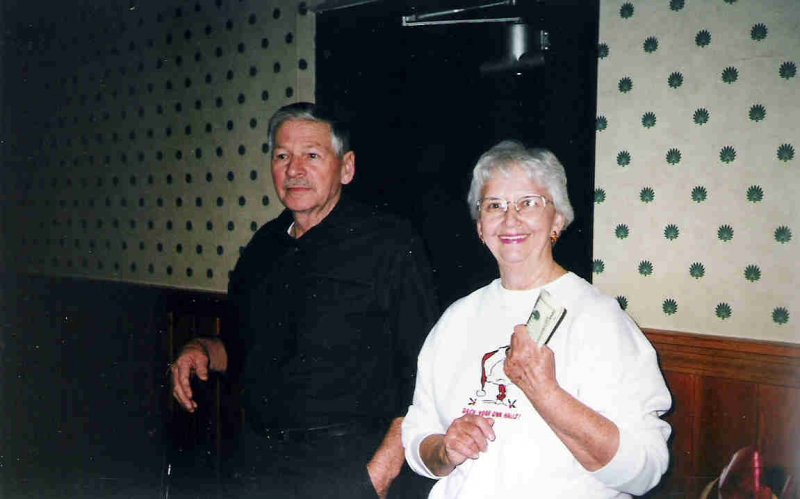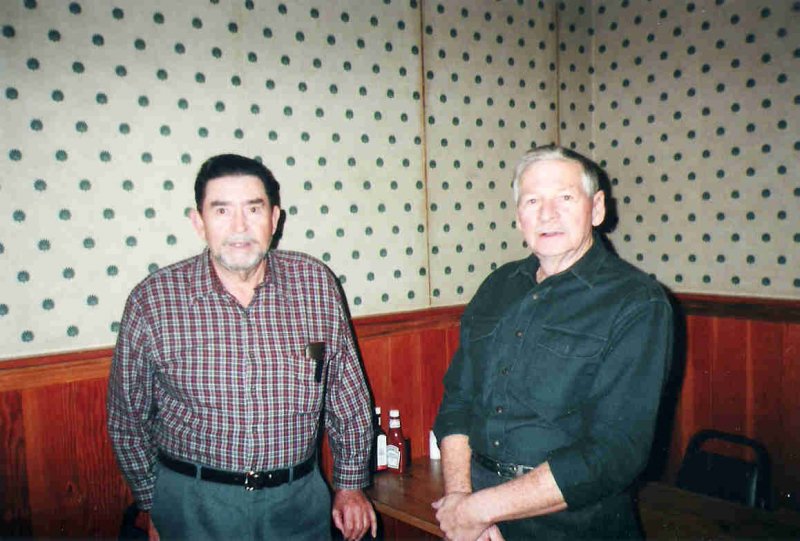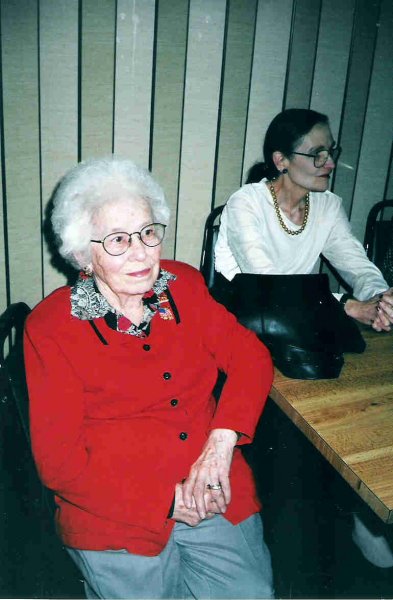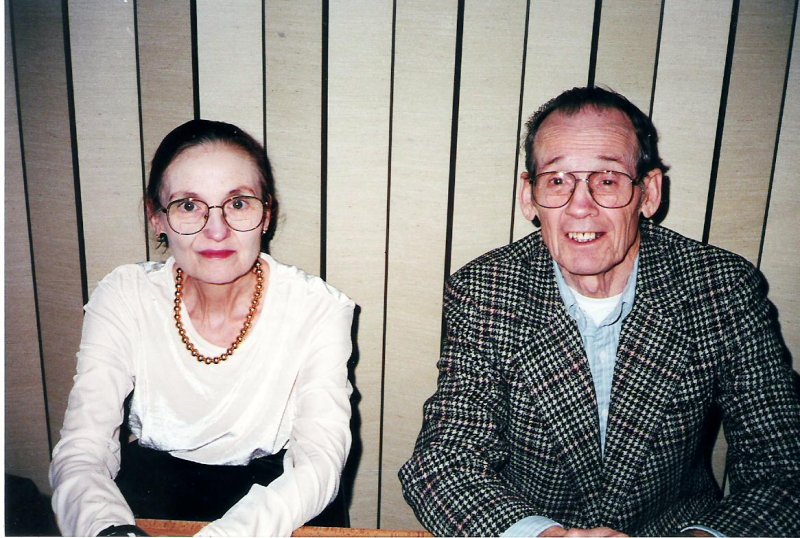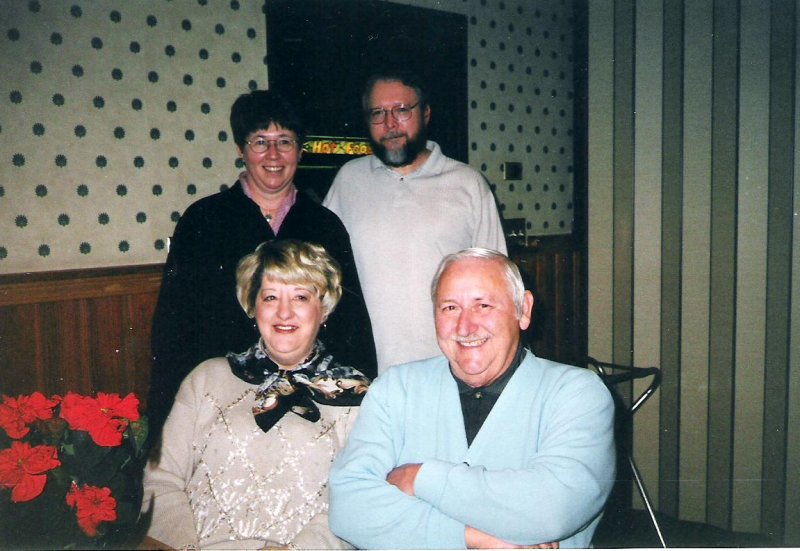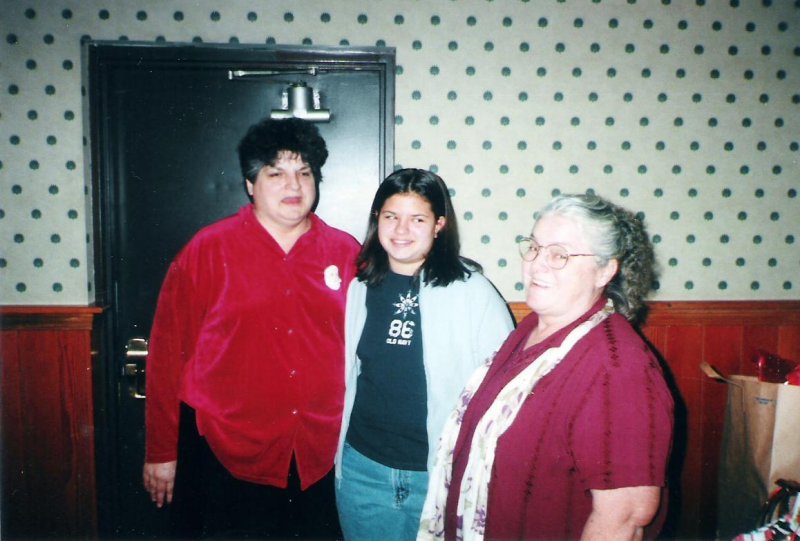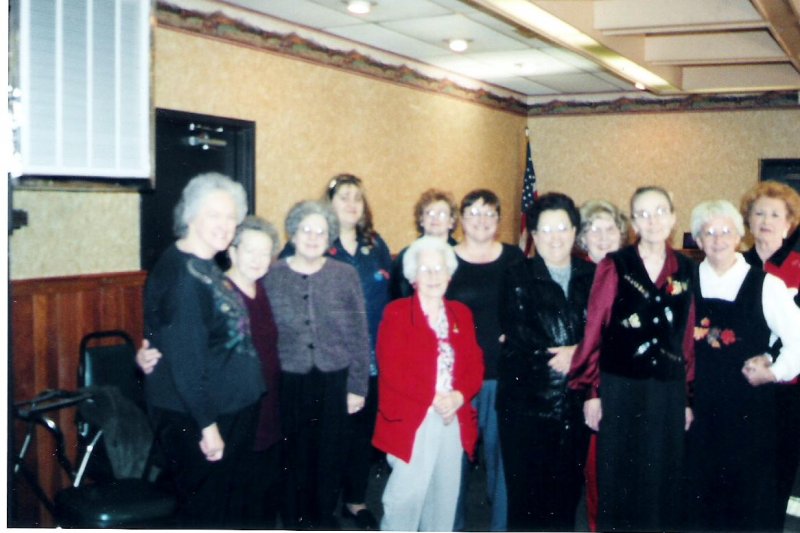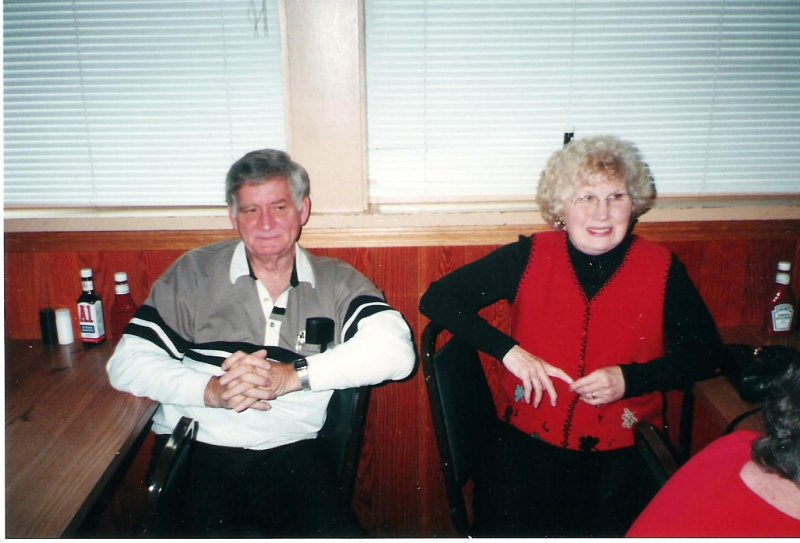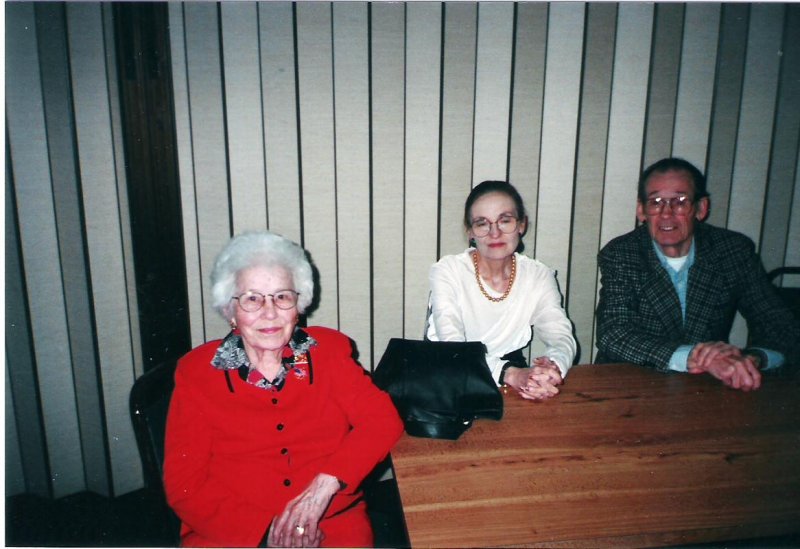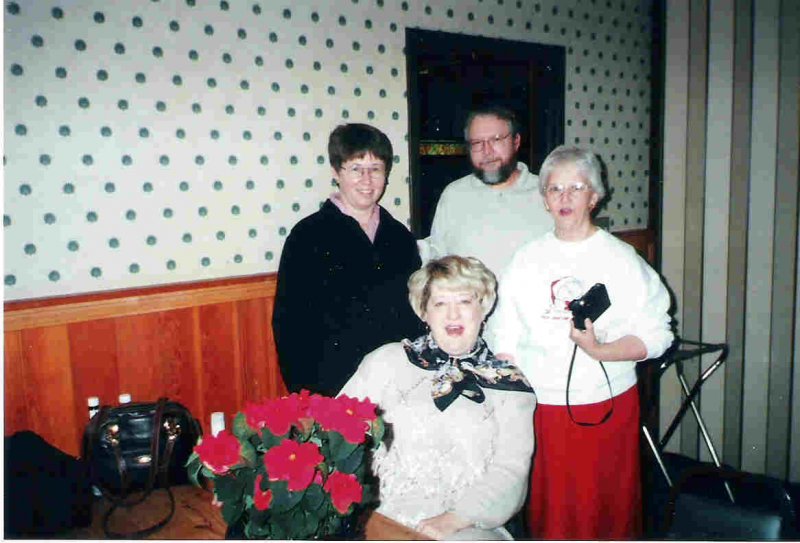 March 2, 2000
There was a discussion about selling Memorials for the Heritage Book.

Report from the treasurer concerning our book sales and total income for the year 1999.
March 16, 2000
Report on the balance due on WWII  and Apple Blossom books.

Wise County Historical Society has decided that we will have a FAMILY HISTORY DAYS here in the courtyard.

The plans were made as follows:

We will have tents, tables and balloons in the courtyard.  Certain members will ask local funeral homes about borrowing a tent and chairs.

We plan to have certain persons designated to represent the different families of Wise County, so family histories will be available.  Pat Collins of McRoberts , KY will be contacted to see if she will represent Letcher, County, KY.

Rhonda Robertson will contact the bordering county historical societies to see if they will come and sell their books.  Nina Mullins and Fannie Steele will have their books to sell.

Rhonda Robertson and Nancy Brown will be responsible for making flyers from yellow paper and green print, and these will be placed in the libraries and schools and motels, advertising FAMILY HISTORY DAY. The event will be also advertised on TV and in the newspapers.

Nina Mullins will talk to Jenay Tate of The Coalfield Progress regarding advertisement.

There will be a free gift given with every purchase.  These gifts will be the Wise County calendars.

We will sell chances on the WWII books

Wanda will negotiate with the man in Gate City about t-shirts and will get them ordered.

A computer class will begin on March 23rd. Some of the members will attend.
April 26, 2000
Plans for Family History Days

Refreshments in the courthouse

We will begin at 9 a.m.

Discussion about The Heritage of Wise County, Volume II
June 1, 2000
Book Committee of The Heritage of Wise County and the City of Norton Volume II meeting held

Rhonda Robertson made the motion that we should get the book out before Christmas, 2000.

Lists of Early Settlers were provided and each person decided on which Early Settler he or she would write about.

Need a chapter of Chronological Events which happened in each town in the county.

Fannie Steele will be in charge of the Master copy of the Early Settlers and will check off the names as their history is brought in.

We should print the towns in order in which they were formed

We will need to raise $20,000 by selling advertisements.

Meet every Thursday night until the book goes to press
June 22, 2000
Meeting of Book Committee

One priority is to find old pictures of Wise County

Rhonda Robertson thinks we should print a separate book on "The Early Settlers of Wise Co."

Wanda Rose reported our financial status on the Apple Blossoms of Yesteryear book

Estimated that we will have app. 350 pages of family histories.
July 6, 2000
The cemeteries of the Civil War veterans was the main issue of discussion.  Rhonda Robertson and Lillian Gobble have done a lot of work searching these out.  Lillian  ordered 27 markers for these Confederate graves from Hagy Funeral Home, and got 19 from Lars Dorton.  Te jailer was later contacted and said it would be all right for these markers to be unloaded near the jail, and the Wise Co. Historical Society can sign for them when they are delivered.  Lillian Gobble said she will set a marker for Early Settlers in Rocky Fork.

Bud Osborne will call Sturgill Funeral Home and Carty Funeral Home, and Bill Porter will talk to Bob Addington in Coeburn to find out who sets the stones.

Wanda Rose made the motion that we find someone to set these stones and pay them.

Bill Porter read a letter which he had received from Rick Boucher concerning the opening of the Federal Prison in Lee County, VA on August 1, 2 and 3rd.  Bill Porter will attend this event and will take books to sell.

The Appalachia Days will be held on the first weekend in August and we will have a table furnished free in the old Fuller Furniture Company building.  Louise Minor is in charge of this and  Wanda will let her know whether or not we are coming.

Bill Porter plans to work again at the Wise County fair.

Nina Mullins went to Clintwood's fourth celebration and sold $275.00 worth of books and got orders for 70 more.
August 3,  2000
Bill Porter made the motion we sell the WWII books for $100 per box. Motion carried.

The books will   continue to be sold for $30.00 or 2 for $50.00 in addition to the $100 per box.

A Hamilton will se the C.W. Headstones for $20.00 per stone.

Bill Porter and Nina Mullins will work in Appalachia Saturday, selling books at the  Cultural Arts building

We need to start selling ads and memorials

Bill Porter will work Monday, Tuesday and Friday at the VA/KY Fair; Wanda will work on Wednesday, and Fannie Steele will work on Thursday.  Bill Gobble and Bud Osborne will work on Saturday.  We will give away a WWII book and will push the Appalachian Quarterly for subscriptions, and try to sell the Apple books and the Indian books.

Spencer Adams has the book, "Early Settlers of Wise County" by James Taylor Adams written in the 1930's.  Fannie said she will ask Spencer about this book and for permission to copy it.  (She did ask him and he stated that he was having  it published)

Bill Porter announced that Rick Boucher will have the 6th annual conference on Sept. 18th at Virginia Highlands College in Abingdon.

Our office will be open during the Fall Fling celebration and we will not have a tent in the court yard.

Fannie Steele will write and ask if we can get a copy of the Wampler Family History for our archives.

Dollie Countiss will be asked to summarize the History of Washington County; Fannie Steele will summarize the history of Russell County; Bill Gobble will ask Omar Addington for his permission to use his history of Scott County; and Dorothy Witt will summarize the History of Lee County for the Heritage of Wise County and The City of Norton Vol. 2.
September 7, 2000
Wanda Rose gave the Treasurer's report.
Fannie Steele reported that she got one of the Wampler books to put in our archives but we do not have these books for sale.  Fannie also reported that Verlin Carty of Carty Funeral Home came by and said they would be glad to help us with the markers for the graves of the Confederate soldiers.
Wanda reported that we have a Pike County census and marriage records for our archives.  Fannie suggested that we should check our archives and see all we have in there.  (Fannie is our archivist)
A discussion of the outline for the beginning chapters of Volume Ii was held, and it was decided to begin with the formation of Wise County, beginning with Washington, Russell, Scott, Lee and then Wise County; following that will be Hugh Suffridge's History of Wise County and Addington's History of Extreme Southwest Virginia.  Bill Gobble called Omar Addington and got his permission for us to use his History of Scott County, Virginia.
The second chapter of the book will include Paul Kilgore's History of Norton, followed by Emory Hamilton's writings.
Mildred Hughes, treasurer of our Volume II History book, has taken out a CD on the history book money which she has collected.
October 5, 2000
Wanda Rose and Bill Gobble had met with Roger Viers for financial advice Wanda also reported the financial status of Volume Ii of the Heritage of Wise County Vol II.
Bill Gobble made the motion that we report our expenses quarterly and approve them quarterly, This will be done in the month following the quarter.
Our annual Christmas Party will be held on Saturday, December 9th, at 1p.m. at the Bonanza Restaurant.
Wanda Rose reported that the Christmas tree will be on the bottom floor of the Southwest Virginia Museum this year, and decorations will be in gold and maroon and will be made by Wanda and Ganell.
Good News!  The first chapter of the Heritage of Wise, County, Volume Ii has gone to the Overmountain Press.  The will set it up two or three different ways and let us decide which pattern we prefer.
Fall Fling October 14, and 15th.  Bill Gobble will check and see if they are going to let us keep the Courthouse open.  Some will work in the office and some will go to Mountain Empire Craft Days.
Rhonda Robertson will bring what she has on the Melungeon Registry to put on the Computer. When someone calls regarding this, check the Registry to see it there is a match.
November 9th, 2000
Sold over $600 in books at BSG Craft Days by Wanda and about 700 at Fall Fling by Bill Porter
Discussed Heritage book and made payment to Overmountain Press
Second chapter of the Heritage book is on James Taylor Adams material
Flanary's File Cabinet "cloth" has been framed and hung on a wall over the fireplace
Wanda recommends a ceremony to honor  Lee Maude Richmond for its donation
Two visitors from Charlotte NC at meeting
Reservations for Christmas Party at 2pm at Bonanza
No business meeting for December