Places of Interest to Visit In Wise County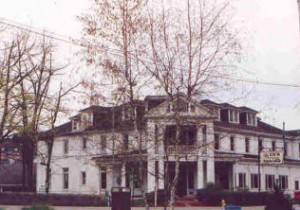 APPALACHIA, VIRGINIA
Appalachia: Food, Churches, Schools, Shops.
Roaring Branch: Near Appalachia, VA
Bee Rock Tunnel-Worlds second shortest railroad tunnell beside the beautiful Powell River
[intlink id="353″ type="page"]Coal/Railroad Days-[/intlink]August  (event)
Lewis E. Henegar Miners Memorial park: Callahan Avenue in Appalachia – Open Park with old mining machinery
The Peake Building: Main Street, Appalachia, VA (Guinness Book of Records)
101 Presidential Car: Railroad car from the South Carolina & Georgia Railroad, representative of passenger cars from the late 1800's. Open Tues-Fri, 10am-5pm; May-Oct., Mon-Sat., 10am-5pm; Sun, 1-5pm.
BIG STONE GAP, VIRGINIA
Big Stone Gap: Hotels-Food-Services, Gifts, Hospitals, schools and Churches
Appalachian Day- October – Bullitt Park
Duff Acadamy: Duff Family Private School
June Tolliver House: Clinton, Avenue – Restored house,Gifts, Area Crafts and
John Fox Jr.  Museum – East Shawnee Avenue Preserved home of famous author.
Meador Coal Museum: See how coal was mined here for the last 100 years
Mountain Empire Community College: mountain crafts, food, music and more (event)
Dotson Park
Southwest Virginia Museum-First Street-Exhibits depict heritage of Southwest Virginia.
"Trail of the Lonesome Pine" Clinton Avenue – Oldest outdoor drama in Virginia
[intlink id="353″ type="page"]Home Crafts Day:  [/intlink]October at Mountain Empire Community College
COEBURN, VIRGINIA
Coeburn: Churches, food, schools-craft shops, shopping center
Flatwoods Job Corps
Flatwoods Picnic Area
Guest River Rally: Labor Day Weekend-music, crafts, food
[intlink id="1343″ type="post"]Guest River Gorge Trail:[/intlink] A trail made from an old railroad bed. Gorgeous scenery
Lay's Hardware Building: Old Time Music, Flat-footing/Clogging  every Friday Night
Old Tacoma School and Community Center: – Blue Grass Music and Dancing- Friday Nigh
Ramsey-Flea Market: (Wednesdays) Long running flea market that started out as a stock – market, marketing cattle.
(This flea market has now discontinued after more than 50 years.)
Lonesome Pine International Raceway
Shopping Center
POUND, VIRGINIA
Food, Motels, Churches, Schools
North Fork Dam and Lake: Fishing,Boating and Recreation
Indian Creek Flea market: Indian Creek Road near Pound
Bee Bottom Picnic Area-West on 671
Philips Creek Picnic Area and Beach: Near Pound, VA (Boating}
Pound Heritage Days:  May – Crafts, games, food, music and more. (event).
Music on Thursday nights at the Community Center
ST. PAUL, VIRGINIA
Saint Paul-Food, Churches, Schools, Shopping
Ox Bow Lake
Sugar Hill Loop Trail
Guests River
NORTON,VIRGINIA
Norton: Hotels, Food, Churches, Schools, Shops, Hospitals
Benges Rock: Ancient Indian prayer site named after the last warrior of any consequence of the Cherokee Nation
[intlink id="353″ type="page"]Best Friend Festival[/intlink] : Crafts, food, games, Chili cook-off, much more (event)
Country Cabin: Bluegrass Music every Saturday night.
The Dock Boggs Festival and other events
Flag Rock Overlook and Recreation Area: Legion Park
[intlink id="333″ type="post"]Norton Reservoir[/intlink]: fishing and recreation
VA/KY Opry: Country, Bluegrass, Gospel, Country Music every Saturday night.
Wise County Chamber of Commerce-765 Park Avenue
Farmer's Market
WISE, VIRGINIA
Wise: Food, Hotels, Shops, Schools, Industrial Park, Shopping Centers
Camp Bethel – Open Memorial Day to Labor Day daily 9am-5pm
Lonesome Pine Airport (Hurricane section)
Historical Colonial Hotel/ Inn at Wise
University of Virginia at Wise (Formerly Clinch Valley College)
VA/KY District Fair and Horse show (Now June)
Appalachian Artisans-Appalachian Crafts Cultural Arts Center
Wise'  Famous Fall Fling