Interesting things you'll find in

Southwest Virginia Crossroads –
By Joe Tennis
Details on how to find each is included in "Southwest Virginia Crossroads," a new guide and history book by Joe Tennis
Dirty Dancing" was shot   at Mountain Lake in Giles County.
Several movies have been filmed in Southwest Virginia. "The River," starring Mel Gibson, was filmed in downtown Gate City.
"Lassie" was filmed in Tazewell County.
"Coal Miner's Daughter" was filmed in Wise County at the Wise
County Fairgrounds.
Unemployed actors during the Great Depression founded the
Barter Theatre in Abingdon and once traded food for admission
tickets. The Barter now offers year-round professional theater
performances.

Virginia and includes Floyd County's famous Mabry Mill, a landmark that has shown up on countless postcards and calendars.
There really is a place called "Goose Pimple Junction, Va." It's on the outskirts of Bristol. Other places with animal names in Southwest Virginia include Buffalo, Frog Level, Bear Wallow, Horsepen and Snake Creek.
Conventional tourists may know both the Chimney Rock and Blowing Rock as attractions in North Carolina, but the Jefferson National Forest in Southwest Virginia also has its own landmarks by the same names.
A "Chimney Rock" is in Scott County.
A "Blowing Rock" is in Dickenson County.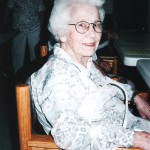 Submitted by Gladys Stallard
Recipe for Preserving Old Newspapers
Formula recommended by the National Archives
Mix 2 teaspoons Magnesium Carbonate with 1 quart club soda in large plastic dish.  Sandwich clippings between two pieces of screen or pellon (sold in fabric shops), and soak for 30 minutes.  Mop up excess water with blotting paper or allow to dry overnight on more blotting paper.  After using this preservation technique, store clippings in well seasoned plastic bag.  They should keep forever.
Note: A Milk of Magnesia tablet in a quart of club soda overnight, pour into a flat pan and soak one hour.  Remove and pat dry.  Lay on flat surface to completely dry before moving.
By "well-seasoned", I presume that the plastic bag should be exposed to the air for a long time before using.  Maybe there is something left in the plastic after manufacturing that should be allowed to evaporate. (Gladys Stallard)
Spray with hair spray to prevent newspaper clippings  from turning yellow.  Spray three or four times about 30 seconds apart while clippings are lying  on flat surface.  If they have already yellowed, soak them for 10  to 15 minutes in a weak solution of bleach and water.  Rinse carefully with clear water and slap them on your refrigerator door or other flat surface to dry.
A First in the Wise County Historical Society Office
The wedding ceremony of Jane Hall and Bryan Dotten took place June 5, 2003 inside the Wise County Historical Society office in the courthouse in Wise, VA.  Performing the rites were J. Jack Kennedy, Circuit Court Clerk of Wise County.  Their sons, John R. Hall III and Jonathan Dotten participated by holding the rings.  Bryan is the son of Bill Dotten of Wise and Vickie Dotten of St. Paul, VA.  Jane is the daughter of Bill and Diann Porter of Coeburn, VA.  Her father is an active volunteer for the Wise County Historical Society.