Heritage of Wise County and The City of Norton- 1856-1993 Volume 1 – SOLD OUT

Wise County Historical Society's First Publication.
515 Pages, including index.
Contents:

T

he Wise County Historical Society
Formation of Wise County
Civil War, World War I, World War II, Korean War and Vietnam War
Wise County "Technical School, Lonesome Pine Airport
D.A.R, Order of Eastern Star, Wise Co. Shrine Club,  Wise Co. Photographers and Jesse Stuart.
Towns and Communities
Family Histories, Tributes, Memorials, Businesses
Frontier Forts, Family Record, Family Tree
Wise County Virginia's World War II Veterans: A Tribute –  SOLD OUT
A Collector's Item. This book is a wonderful tribute to our World War II Veterans. This is not only a record of our military veterans, but is a book of the history of that terrible war, as well as family history. For anyone researching families in Wise County and some in Dickenson County, this is a good source of information. Very interesting and intriguing stories as told by the veterans themselves and their families. Some of the sources used: Discharges, and stories submitted by the veterans and their families. This book was submitted to Tom Brokaw of NBC news during his series of broadcasts of WWII Veterans. It has been placed in the Library of Congress and the Virginia State Library, among others. 6000 Individuals, 3,000 Photos, 9 1/2 x 12 , 929 pages, hard cover.

The Heritage of Wise County and The City of Norton, Volume II
If you liked The Heritage of Wise County and The City of Norton, Volume I, You will LOVE Volume II. More History, more photos, more folklore, full of surprises! This book is a MUST for Wise County researchers, or if you have ties with Wise County whatsoever. It will intrigue you with its many stories of Wise County's early days, its towns, communities and people who made it all happen. 1133 pages, $65.00 plus $7.00 postage.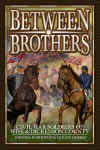 Between Brothers – Edited by Rhonda Robertson and Lillian Gobble
Soldiers of the Civil War in Wise and surrounding counties in Southwest Virginia.
A beautiful book about the Civil War Soldiers who were from Wise and Dickenson Counties in Virginia.  490 pages, 8 x 11, soft-bound. Many pictures of the soldiers, military records, and other information. Price: $35.oo plus tax and S&H.

Wise County's Apple Blossoms of Yesteryear – By Denver Osborne and the Apple Book Committee.
This beautiful book brings back the nostalgic days of Apple growing in Wise County, the people who owned Apple orchards and worked in them or the visitors who passed by and smelled the fragrant blossoms. Beautifully illustrated, 214 pages, hardback. stories, recipes, data, gorgeous dust jacket showing apple blossoms from one of Wise County's Orchards. As one book reviewer exclaims, "So real you can smell the blossoms!" $20.00 plus postage.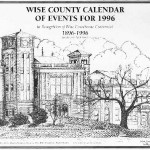 A Calendar of Events for 1996.
Events that took place in and around Wise County.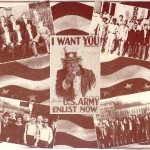 WWII Calendar. Pictures and events that took place during WWII.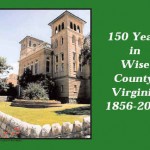 In Commemoration of the 150th year of Wise County.
Sesquicentennial,  1856-2006