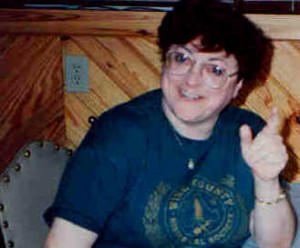 Rhonda serves as the Editor for The Appalachian Quarterly, the Historical Society magazine which is mailed to 42 states, Australia, Canada and Great Britain.  She is the author of various genealogies including The Descendants of William Addington and William Robertson of England and his Descendants. She also has compiled various county records such as marriage, census and death records, to name a few.  She has assisted in the publication and preparation of numerous other volumes including Tales from South of the Mountain Volume 1 & 2, (by Elzie "Sock" Mullins) and Mountain Mists and Where The Eagle LIt (by Cossie Mullins, Jr.)
Rhonda has conducted many seminars on genealogy.  Rhonda along with Wanda Rose worked exclusively on Wise County's World war II Veterans. She assisted  with the publication of Heritage of Wise County Volume I and was happily working on Wise County's Civil War Veterans when her work was interrupted to help complete Heritage Volume II. Rhonda formerly was the  Co-Editor and Co-Publisher of The Southwest Virginian, a magazine of history and genealogy.
Rhonda has now returned to her work on the upcoming Civil War book, documenting, researching, and typing information on each veteran.  She is also working on the Early Settlers series, featuring histories and genealogies of the early settlers in Wise and surrounding counties.  Rhonda along with Wanda Rose, Lil Gobble and Fannie Steele are currently involved in photographing and documenting all the stones for people born before 1900 buried in Wise County.
Rhonda is a Wise native, growing up near Wise and then moving to Norton where she has lived for the past 34 years.   She is the office manager of Heritage Hall – Big Stone Gap, VA.